Our school has always believed in the importance of reading and has introduced varied programs to enhance reading skills in the students. To further this endeavor, the school has commenced with an innovative program for the development of reading for students called the Library Enrichment programme. This programme encompasses setting up a class library, read aloud sessions, big book reading sessions and maintaining a reading log. This program will enrich critical thinking and oral language development in students. This program will surely transform students into readers for life.
The reading programmes have benefitted our students immensely. It has helped our children to develop a rich vocabulary and has trained them to write in different styles. Students are now aware of the various genres of literature.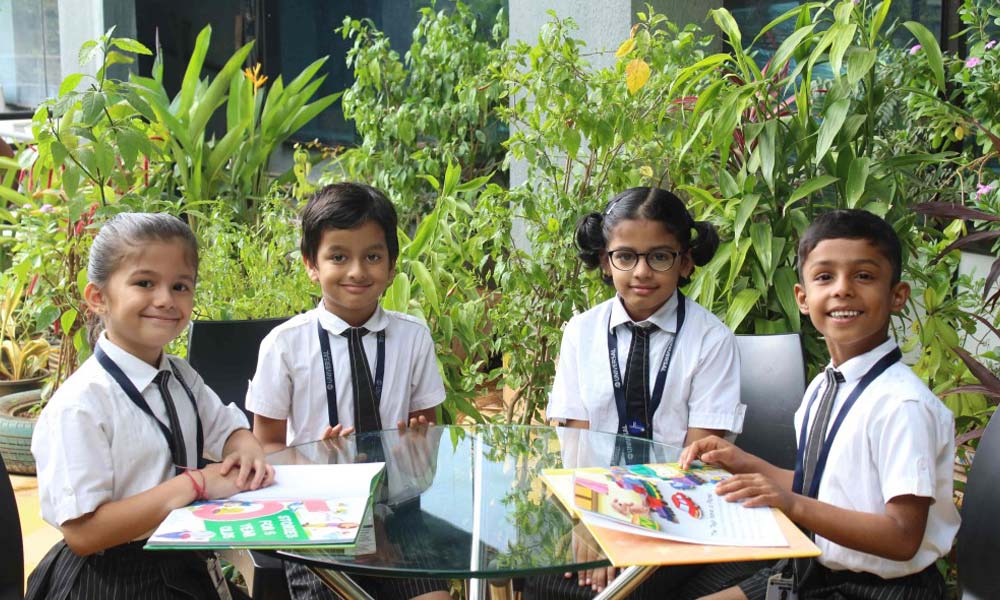 Get In Touch
Alpha Wisdom Vidyashram,
Alpha Group of Schools,
Alpha Avenue, Sudhana Nagar,
K.K. Nagar East Extn., Airport Post,
Trichy – 620 007, Tamilnadu, India
Admissions Enquiry
Any Other Enquiry
+91 9384055537
[email protected]
For safety & security reasons, a government-issued photo ID is compulsory for entry into the school premises and follow the COVID-19 protocols.