Our Primary Curriculum is well aligned with the recommendations of CBSE. It incorporates all elements of academic interests that cater to the challenging requirements of the contemporary and future educational needs.
Our focus is to make learning purposeful and progressive in a planned manner and equip our learners with a repertoire of skills and a positive attitude so as to make them successful citizens in a globally competitive society.
The Curriculum caters to a varied and diverse range of individual differences, intelligence and abilities and provides a plethora of opportunities to enjoy the learning experience through the integration of generic skills and values in key learning areas.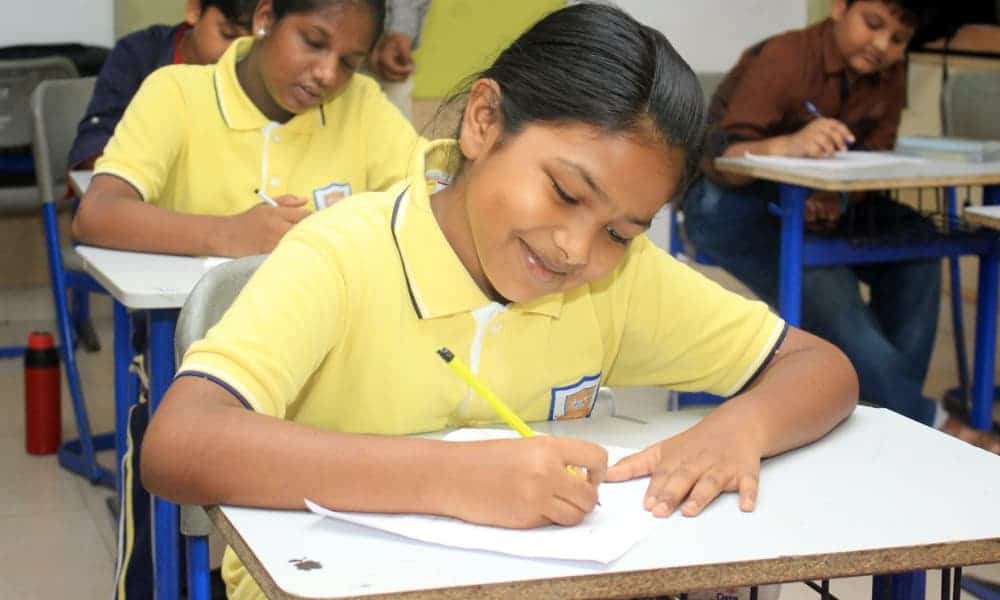 SUBJECTS (I – V)
Scholastics
Co-Scholastics
English
Dance/Aerobics
Handwriting Skills
Music
Lang 2 (Hindi 2 / Tamil 2)
Physical Education
Lang 3 (Hindi 3 / Tamil 3)
Sports
Mathematics
Yoga
Abacus
Life Skills/Value Education

Environmental Studies (I & II),

Science (III – V)

Art & Craft
Social Science (III – V)
 
ICT
 
Coding
 
PEDAGOGY
Integration and adaptation of the best available teaching and learning practices.
Student-centric approach
Hands-on active learning
Real-life connect and experiential learning
Technology integration for blended learning
Differentiation, scaffolding and remediation
ASSESSMENTS
The assessments are well aligned with the latest CBSE announcements and guidelines so as to incorporate:
Periodic Tests
Subject Enrichment Activities
Portfolio
Get In Touch
Alpha Avenue, Sudhana Nagar,
K.K. Nagar East Extn., Airport Post,
Trichy – 620 007
Tamilnadu, India
Admissions Enquiry

Any Other Enquiry
+91 9384055537
[email protected]
For safety & security reasons, a government issued photo ID is compulsory for entry into the school premises.